The General Assembly is the highest authority of the network and it has the power to take decision concerning all the activities of the network. The Assembly, held once a year either in Sweden or Italy, is chaired by the chair of the Executive Board. 
general assembly - session 2022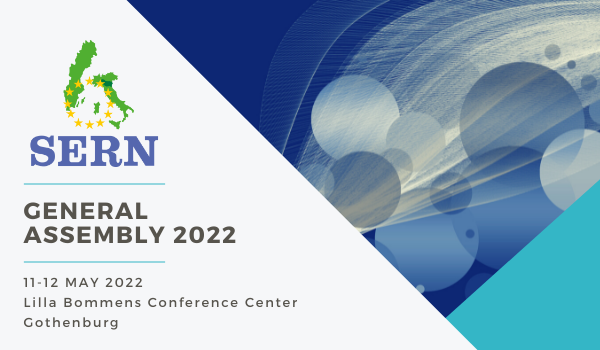 If you are not a SERN member and would like to participate, we have a few places available. Join us!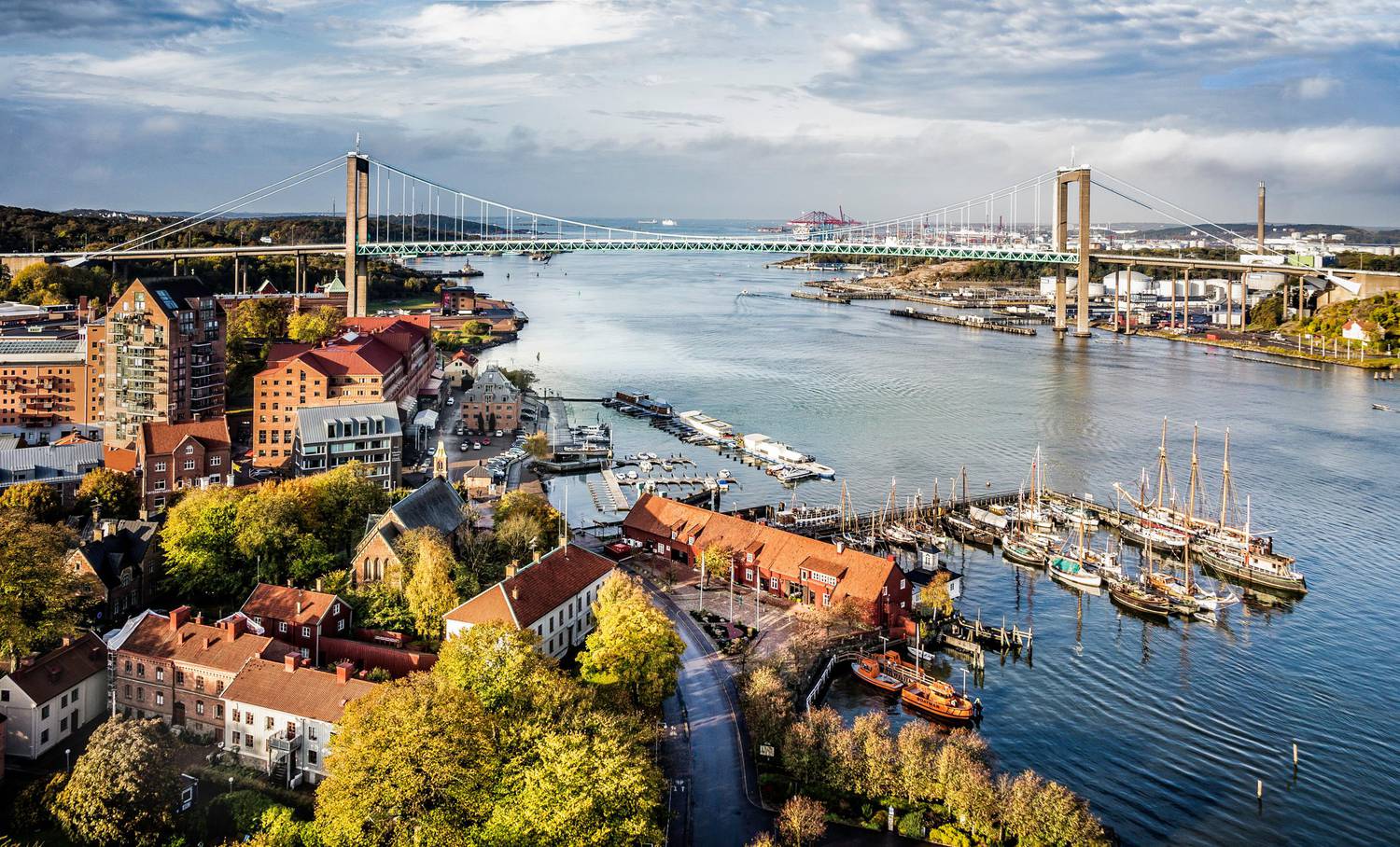 11-12 May 2022 – Gothenburg
Wednesday 11 May
Thursday 12 May
Wednesday 11 May
Wednesday 11 May 2022
8.30: Registration opens
9.00: Opening of the GA 2022
9.15-11.30: Seminar: "Sustainable mobility through public service in low demand areas" (ITA/SWE)
The main question addressed by the seminar will be how to identify new solution to facilitate mobility to/from many small villages in rural and mountain areas. They are far from larger urban big centres and it is difficult to manage a public transportation service, as they are low demand areas and a regular public transport service can be difficult to sustain in the long run from an economical point of view. What kind of alternatives can be promoted and implemented in order to provide an alternative mean of transport to people who cannot use individual cars such as students and old people?
Speakers:
Andrea Ruffini, Manager – Province of Parma

Jakob Klasander, Senior Adviser – Östgötatrafiken AB
10.30-11.50: Coffee break
10.30 – 12.45: Seminar on youth participation and local democracy (ITA/SWE)
The Covid-19 pandemic affected negatively young people and their participation within the society. The dialogue with public authorities, education institutions and youth associations is vital to re-establish a positive outlook for European young people and to improve their civic involvement, their participation in the democratic life and their engagement in the political and social framework. Reinforce democratic awareness and develop participation are two major aims for European societies to help young people to become active and engaged citizens and realise a sustainable democracy. The seminar focuses on possible actions to be taken in a post-pandemic framework to reach a complete and inclusive participation of young people in the society and to promote opportunities to let them become actors of change. This topic is strictly linked to the aims of the European Commission when proposed 2022 as Year of Youth.
Introduction to the topic: the political approach to the youth policy in Ale Municipality – Mikael Berglund Mayor – Ale Municipality and Monica Samuelsson – Ale Municipality

Ale Youth Council: the cooperation and dialogue with local public authorities

Bridging the political level with younger people: some experiences from Linköping Municipality for the European Year of Youth – Lovisa Mercurio and David Burman, Youth Ambassadors – Linköping Municipality

Examples of participate approach to youth actions: community radio, CinemaSuono project and creative art experiences – Cervia Municipality
11.30-12.30: Presentation of the SERN Training Activities 2022 with focus on how to use the SERN Members' Area (ENG)
The SERN Strategy 21-27 has identified capacity building in the network as one of the key elements upon which constructing and developing further cooperation among the members. The SERN Secretariat has therefore developed a set of training activities reflecting and building on the needs identified and expressed by and among the members over the years in relation to different aspects of the project-based activities. The proposed courses will address project design and planning, project management and activities that will enhance the capacity of the member to become active actors in the context of SERN and therefore enhance the capacity to take advantage of the membership of your organisation.
It will be also provided an overview on the SERN Members' Area on Microsoft Teams, the online main tool through which information is shared and circulated within the Network.
11.30-12.30: Presentation of results of ongoing and recently completed projects (ENG and ITA/SWE)
DEEDS – Modelling a European cross-curricular study programme for upper secondary schools (2020-2023)
The project aims to promote a new model of collaboration between upper secondary schools based on study abroad activities for both short and long-term mobility periods for students.
DEHORS – Developing innovative learning context in pre-schools' outdoors spaces (2018-2021):
The project focused on the improvement of pre-school quality developing and enhancing knowledge about the design and planning of learning environments outdoor.
NARRATE – Building a narrative approach fostering collaboration between preschools and libraries
The project aims to foster quality in preschool developing the narrative approach and improving the collaboration between preschools and libraries.
12.30 -13.45 Lunch
13.45-16.45: Study Visit – Lindholmen, Science Park
Lindholmen Science Park is an innovating environment where actors from the business sector, academia and society meet and in collaboration can conduct major research and development projects. In the 1980s, Gothenburg was experiencing a crisis in the shipbuilding industry resulting in almost 20,000 redundancies and the Lindholmen shipyards stood empty. Since then, the City of Gothenburg, Region Västra Götaland, academia from Chalmers and the University of Gothenburg, as well as the international business community, have invested in and purposefully developed this exciting innovation environment. The area is now home to 375 companies including Ericsson, IBM and Volvo Group to name a few.
13.45-16.45: Study Visit – Passalen
Passalen is a non- profit association working to develop new solutions to create inclusion for children and young people with disabilities. The association is established in Gothenburg, Mölndal, Kungsbacka, North Stockholm and Haninge. The aim of Passalen is to carry out activities that are accessible and self-chosen in the company of others fostering participation as well as activities that generates self-confidence and self- esteem. For example, Passalen carries out activities such as a sailing camp in the beginning of the summer and numerous opportunities to meet during the easter holidays.
14.00 – 15.30: Showcasing sustainable tourism strategies in Sweden
16.45 – 18.15: SERN EXECUTIVE BOARD
18.30: Dinner
Thursday 12 May
Previous sessionS of the General Assemblies
GA 2021
GA 2020
GA 2019
GA 2018
GA 2017
GA 2016
GA 2015
GA 2014
GA 2013
GA 2021
GENERAL ASSEMBLY 2021

9.30 Call to order, opening of the Session and approval of the order of business
Opening Speech of Mr Lubiano Montaguti, Chair of the SERN Executive Board, Municipality of Meldola;
Speech of Ms Helenè Fritzon, Member of the European Parliament
Speech of Mr Gaudenzio Garavini, Director of the Association Polytechnic School ITS Emilia-Romagna
Report of the Board of Auditors 2020
Budget proposal 2021
10.45-11.00 Virtual Coffee Break
Closing remarks, Mr Gert-Inge Andersson, Vice Chairman of the SERN Executive Board, Municipality of  Trollhättan
12.00 Adjournment and Closing of the Session
12.05 SERN Executive Board Meeting
GA 2020
GA 2019
GA 2018
GA 2017
GA 2016
GA 2015
GA 2014
GA 2013